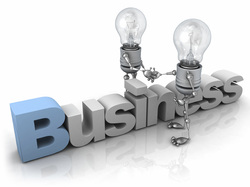 A Competitive Edge:

A competitive edge is achieved when an organization acquires or develops an attribute that allows it to outperform its competitors. To survive in today's challenging marketplace, companies must find new ways to leverage technology to improve the efficiency and productivity of their businesses.
Your data… and the systems that collect, manage, and protect your data… are at the core of your business operations. The better your systems are designed to support your business strategy and processes, the more effectively you can improve business performance and manage growth.
---
---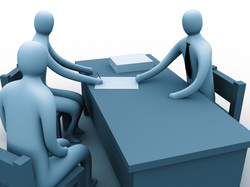 Our Mission:

Connexion Communications provides guidance, systems, and solutions that help our clients…Solve business problems Make better business decisions faster Manage costs Increase the productivity of people and processes Gain competitive advantages Enable growth Maximize profitability
---
---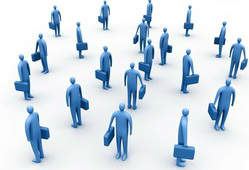 Industries that We Serve:

Professional, Business, and Financial Services: Insurance Services Community Banks and Credit Unions Private Equity/Investment and Wealth Management Companies Specialized medical practices or service providers Doctor/Dentist Offices, Radiology Centers Private Labs / Testing Centers Legal Services / Attorneys CPA Firms HR Services and Payroll Providers Architecture & Engineering (A & E) Firms Other Professional B2B Business Services Mid-market Manufacturing, Distribution, and Service Companies State, Local, and Private Education
---
---
What We Do:

Connexion Communications specializes in helping companies automate and integrate business processes and technology to streamline operations, work more efficiently, reduce costs, and enable growth. Connexion Communication's goal is to help our clients "accelerate their business" by empowering their people to be more productive, work more efficiently, have access to the information they need to make informed business decisions, accomplish measurable results, and take their business to the next level. Offering a unique combination of industry-leading technology products and professional consulting services, Connexion Communications helps companies of all sizes address their most complex business challenges. Today, Connexion Communications delivers technology-centric solutions in six arenas: Outsourced and co-sourced management of your entire IT infrastructure for maximum security, availability, accuracy, and speed Planning, execution, and management of IT projects of all shapes and sizes, including enterprise and campus networking, Wi-Fi & mobility, converged systems and storage infrastructure design/deployment, cloud migrations, server virtualization, data center moves, hardware/software/network refreshes, etc. Retained Chief Information Officer model enables our clients to work collaboratively with Connexion Communications experienced IT leadership to collaboratively analyze IT requirements and compose and publish a 3-year IT road map and budget that provides the maximum Return On Investment (ROI) on IT spend. World-class disaster backup and business continuity solutions that allow businesses to continue to operate in the face of any natural, technical, or cyber disaster Run-the-business, best-in-class ERP software from Microsoft and Info for mid-market manufacturing, distribution, and service companies Business process analysis, re-engineering, and optimization for maximum productivity and throughput At some point in the life cycle of every growing company, aging IT systems become a bottleneck to profitable growth. Organizations can either address that reality before it becomes an impediment to success… or after it is too late. We help companies avoid that eventuality rather than deal with the aftermath.

---